Kay is one of denmark's most popular keynote speakers. You Can see all her presentations on Life in Denmark at events.howtoliveindenmark.com, pLuS download the shareable PDF.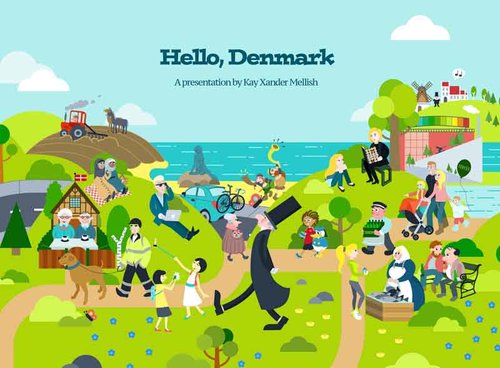 Are you welcoming new students or employees to Denmark? Kay Xander Mellish's presentation "Welcome to Denmark" will explain the basics of everyday life in Denmark – everything from the importance of being on time to the meaning of Jantelov to the best way to make Danish friends. The "Welcome to Denmark" event is an entertaining, informative introduction to Danish culture that your audience of newcomers will enjoy.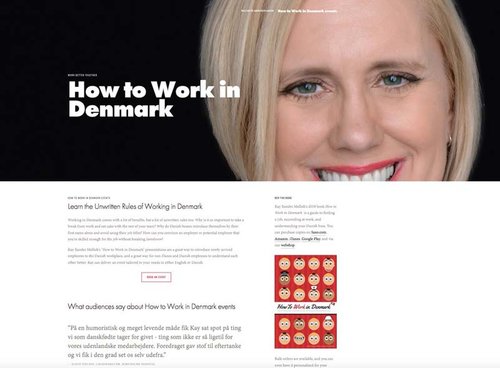 Working in Denmark comes with a lot of benefits, but a lot of unwritten rules too. Kay Xander Mellish's "How to Work in Denmark" presentations are a great way to introduce newly-arrived employees to the Danish workplace, and a great way for non-Danes and Danish employees to understand each other better. Kay can deliver an event tailored to your needs in either English or Danish. Based on Kay's book, "How to Work in Denmark."
The "Game Show" is Kay's most popular presentation: it's been a hit from Aarhus to Sønderborg to Lyngby, and is particularly good for mixed groups of foreigners and Danes. We play versions of popular game shows like "Who Wants to Be a MIllionaire" and "Jeopardy" to have fun with Danish cultural standards and quirks. The Game Show is also available in a Christmas version, perfect for your group's Julefrokost or holiday get-together.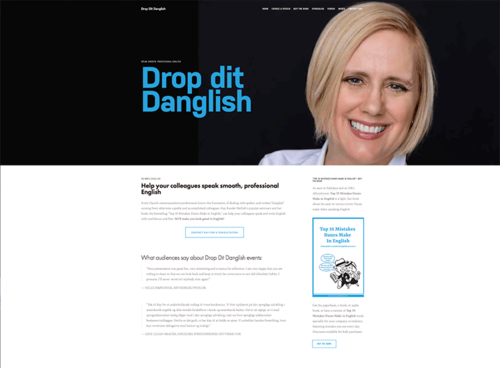 DROP DIt DANGLISH FOR COMPANIES & SCHOOLS
If your Danish company has adopted English as its corporate language, you may be discovering the limits to some of your employees' English capabilities. This presentation covers both the common mistakes Danes make in English (as described in Kay's book, Top 35 Mistakes Danes Make in English) and helps make sure the English you may have learned in school 30 years ago is up-to-date. The presentation is also popular at gymnasium "sprogdage".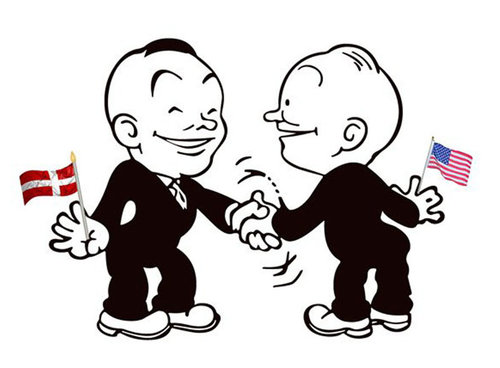 Danes grow up watching U.S. movies and T.V. shows and listening to U.S. music, so they sometimes assume they 'know' how to work with Americans – but that's not always true.
In this presentation, Kay Xander Mellish – an American who has lived in Denmark for more than a decade – talks about how Danes can survive and thrive when working with the multicultural, competitive, sometimes excitable Americans, and how Americans can understand Danish priorities and the culture of dry, sometimes aggressive humor and Jantelov.
Book Kay for a speech to your company or organization